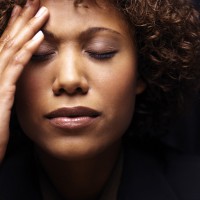 Dealing with the stress of cancer is difficult, both for the patient and his or her family. Aside from the obvious worry and questions about the illness and treatments are the overwhelming details that must be handled regarding health insurance, medical appointments and financial concerns.
For the Patient
It's OK to not be OK. Your mind and body are reacting to many new challenges, and if you feel sad, tired, confused, angry, lost, or afraid, it's OK.
You may not think a support group is for you, but connecting with others going through similar situations, whether in person or online, can reinforce the idea that you're not alone. And your insight might help someone else. Sometimes that is enough to make you feel more positive.
Give your body a break. Don't push it. Give yourself permission to rest more by simplifying your routine. Treat yourself to massages, eat healthy and exercise as little or as much as you want.
Prioritize what's really important to you and unplug from anything that causes undue stress.
For the Family Caregiver
Remember that your loved one is feeling very out of control, so sharing input in as many details and decisions as possible will keep the paths of communication open and ease stress between you.
Maintain a good support system of family and friends. Don't become overwhelmed with the stress of caring for a family member with cancer.
Keep yourself healthy and watch for the warning signs of stress and depression – sleeplessness, irritability, forgetfulness and exhaustion to name a few.
Don't let cancer related stress diminish the quality of life you or your loved ones deserve. The Issels Treatment® uses natural, alternative protocols, individualized for the patient's health and well-being.