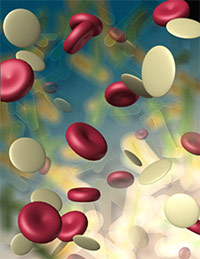 Scientists are hopeful that a new gene therapy cancer treatment will lead to development of other drugs that utilize the power of a patient's own immune system. In the meantime, policy makers face the challenges of safety, cost and access.
"Training" the Immune System to Fight Cancer
The therapy in question, called Kymriah, received approval from the Food and Drug Administration (FDA) in August 2017. Novartis developed Kymriah as a cancer treatment for children and young adults with a type of leukemia known as ALL.
Kymriah is a form of chimeric antigen receptor (CAR) T cell treatment. A patient's T cells are genetically reengineered and infused back into the patient's system to attack and kill cancer cells.
Weighing the Pros and Cons
During clinical trials conducted by Novartis, 63 patients received a one-time infusion of CAR T cells. After three months, 52 of the patients were in remission.
The downside is that 76 percent of the patients experienced a variety of side effects. In order to determine the overall risk vs. reward factor, the FDA has required Novartis to perform a post-marketing study of Kymriah's safety and effectiveness.
An article published in the October issue of Health Affairs noted that high demand and high cost of CAR T cell therapies could lead to greater inequalities in health outcomes. The authors urged ethics and policy-making to catch up to the science of cancer treatment.
Issels®: A Pioneer in Cancer Immunotherapy
Issels® has long been ahead of the field in successful use of cancer treatment that aids the immune system in targeting tumor cells. Contact us for more information.