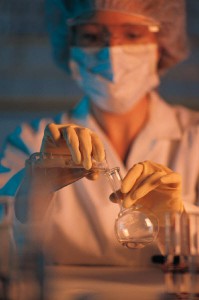 The traditional cancer treatment community has been excited by news that an experimental cancer vaccine has successfully used cells from the patients' own immune systems to slow the production of cancer cells in six of seven patients with advanced melanoma. In explaining the procedure, Medical Daily suggested that personalized immunotherapy "may represent the future of cancer treatment."
We suggest the future is now! While the experimental cancer vaccine developed by researchers at the Washington University School of Medicine in St. Louis may seem like it is breaking new ground to practitioners of traditional Western medicine, Issels Integrated Oncology has been incorporating immune-boosting cancer vaccines with similar properties into our personalized integrative immunotherapy treatments for more than 60 years.
Washington University's vaccine used dendritic immune system cells in the patients' skin to boost their immune response. As we note on our website, dendritic cells are key regulators of the immune responses. Vital in the identification of damaging pathogens that invade the body, including malignant cancer cells, dendritic cells trigger antigens in the immune system to multiply and attack disease; in this way boosting immune response to cancer cells.
Washington University researchers estimate that it could be more than a decade before they are able to develop a marketable vaccine; but Issels already offers two dendritic cell-driven cancer vaccines:
Extracorporeal Photopheresis with the Autologous Dendritic Cell Vaccine
Autologous Dendritic Cell Vaccine
Visit our website for more detailed information about the cancer vaccines we offer and what they do. A powerful cancer-fighting tool, our cancer vaccines work with the body, strengthening and harnessing the patient's own immune system to destroy cancer cells. Our personalized immunotherapy cancer treatment program has proven successful in achieving long-term cancer remissions for many of our patients. Why wait; contact us today to learn more about Issels alternative cancer treatments.