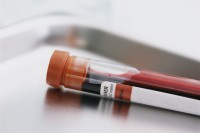 A promising new study, published August 2015 in the scientific journal, Cell, establishes a possible link between malaria carrying parasites and the development of blood cancer.
A Surprising Link Found
In the study, a group of scientists used mice to demonstrate how malaria-carrying parasites, such as mosquitos, may lead to blood cancer. Although at present there is nothing to show that the same response may occur in humans, the results are promising as far as determining a surprising cause and effect between seemingly unrelated events that have confounded doctors for more than 50 years.
Prolonged Exposure is a Contributing Factor
Over a prolonged period of time, when a specific immune cell named B lymphocyte is exposed to the malaria infection, it develops cancer-causing faults within its make up. Ultimately, a certain blood cancer called Burkitt's lymphoma presents.
P53 Plays a Key Part
Interestingly, the absence of a protein called P53 plays a key role in whether the immune cells mutate into cancer cells. The mice used in the aforementioned study were selected specifically because of the absence of the P53 gene.
More Research is Needed
More research is necessary before conclusive evidence will emerge regarding the relationship between prolonged exposure to malaria and Burkitt's lymphoma in humans. However, the clues uncovered in this study represent a giant step toward a cure for this devastating disease.
As more information becomes available to the scientific community regarding Burkitt's lymphoma causes and cures, you can rely on Issels® to bring it to you in an easy to understand, comprehensive fashion. Contact us today to learn more about our integrative immunotherapy services and treatments.