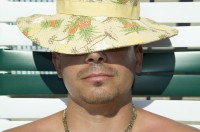 In a groundbreaking effort that could lead to improved strategies even for stage four melanoma treatment, researchers have gathered national data to better determine cancer risk of four major molecular subtypes of cancer. What does this mean for your cancer treatment efforts? Issels® wants you to know.
Improved classification of data = better treatment.
Broken down by age, race/ethnicity, poverty level, and other factors, the data gathered will help researchers more accurately determine the degree of risk, and cancer patients better understand health implications based on their breast cancer subtype, as each of the four major molecular subtypes responds differently to treatment and has varying survival rates.
More access = better treatment.
Also improving strategies for stage four melanoma treatment, the data gathered has been recorded by cancer registries nationwide, making widely available medically important information to guide therapeutic strategies for these cancer subtypes.
Faster identification = better treatment.
The new diagnostic categories identified by researchers will further support the prevention and treatment of multiple types of cancer, as well as monitor their incidence and outcomes, providing further necessary data for the use in stage four melanoma treatment.
Promising findings = a better future for you.
The findings, as well as the statistical analysis of the most common types of cancer, were reported in "The Annual Report to the Nation on the Status of Cancer, 1975-2011," which also confirmed encouraging trends in cancer mortality among men, women, and children alike, reflecting the progress made over the years in cancer prevention, early detection, and treatment.
Struggling with stage four melanoma treatment? Issels® help you on the path to recovery. Contact us today.