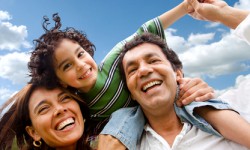 A cancer diagnosis is a life changing event, but it doesn't have to mean that you stop living your life and pursuing your dreams. Surrounding yourself with a support system and working with organizations like Issels® can help your quality of life that involves living out your dreams. Actress Rita Wilson, recently proved this point through her own approach to dealing with breast cancer.
Despite being diagnosed with cancer and undergoing a double mastectomy, Wilson continues to work and perform on Broadway. Instead of completely abandoning her role on stage, she simply took a month off to have the surgery and recover. Just four weeks later, she was back starring in "Fish in the Dark." Performing every night on Broadway can be a grueling challenge even for those in the best of health. After her return, Wilson struggled with energy levels and wasn't feeling up to 100%, but that did not stop her from continuing her work.
For some people, including Wilson, a cancer diagnosis actually makes them more aware of their bodies. While you may not feel up to par, you can still pursue your dreams and favorite activities as long as you listen to your body and trust your gut. Don't push your limits too hard and make sure that you are taking steps to improve your nutrition, get enough sleep and reduce stress. All this will help boost your immunity and overall energy levels.
Taking a thoughtful approach to dealing with cancer and handling your health will allow you to continue to live out your dreams. Wilson is just one inspiring example of how life goes on even after a cancer diagnosis.