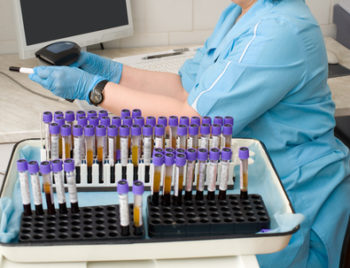 Lymph node metastasis can have major implications for immuno oncology treatment. In a recent study, scientists examined the progression of metastatic tumor cells to learn more about how they are disseminated throughout the body.
Is Treatment of Lymph Node Metastases a Priority?
When cancer metastasizes in the lymph nodes, it's generally a sign of an exceptionally aggressive tumor and a poor prognosis. Scientists differ on the treatment of lymph node metastases, with some experts believing it's "clinically inconsequential" while others think they should be treated promptly to prevent distant metastases.
Results of clinical testing further complicate the issue. In one trial, removal of anything beyond the first lymph node had no benefit for patients who had received radiation and systemic therapies, while in another, lymph node treatment was found to help a subgroup of patients with breast cancer.
Tracing the Journey of Metastatic Cancer Cells
A team of researchers implanted a group of mice with cancer cells that expressed a photoconvertible protein known as Dendra2. This feature allowed scientists to photoactivate selected metastatic cells in the lymph nodes and follow their path.
Originally, metastatic cells were thought to travel by either blood vessels or the lymphatic system. In studying the affected mice, scientists determined that the metastatic cells followed a hybrid route by invading blood vessels within a lymph node, using it as a means of exit by which the cells could travel to the lungs and other organs.
Issels®: Leading the Way in Immuno Oncology for Advanced Cancers
Our comprehensive immuno oncology treatments have helped a number of patients with metastatic and recurring cancer. Contact us for more information.