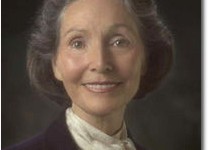 When you visit an Issels® Integrative Immuno-Oncology clinic for cancer treatment, you receive the benefit of our long history of remission success using immunotherapy protocols. Our founder, Dr. Josef M. Issels, was a pioneer in the field of non-toxic cancer immunotherapy and Mrs. Ilse Marie Issels and their sons are proud to carry on his legacy.
Dr. Issels began the first hospital in the world dedicated to integrative immunotherapy now more commonly known as Immuno-Oncology – in his homeland of Germany. The 120-bed facility focused on patients with advanced cancers, many of whom had failed to improve their prognosis with conventional treatments.
Vaccines from the patient's own blood and other Innovative methods developed by Dr. Issels treated the tumor, and with the same importance, its microenvironment, which includes the extracellular matrix, the blood vessels, immune cells and signaling molecules. This concept created controversy in some medical circles at the time, but research today has confirmed the importance of the microenvironment in the progression or regression of tumors.
In 1981, thanks to his extensive knowledge and outstanding success, Dr. Issels was asked to serve as a member of the German Federal Government Commission in the Fight Against Cancer. He remained on the commission until his retirement in 1987, when he brought his integrative immuno-oncology practice to the United States.
After Dr. Issels passed away in 1998, his work was continued by Ilse Marie Issels, his wife and collaborator of 40 years. She was joined by their sons, Dr. Christian N. Issels and Hellmut J. Issels. Today the Issels team, of 8 doctors at the inpatient and outpatient facilities, collaborates under the leadership of Dr. Christian N. Issels and maintains the same high standards and tireless commitment of their late founder.
We continue to treat our patients with the latest non-toxic immunobiologic cancer therapies at the Issels clinics in North America. Visit our website to learn more about what makes Issels® a leader in personalized integrative Immuno-Oncology methods.