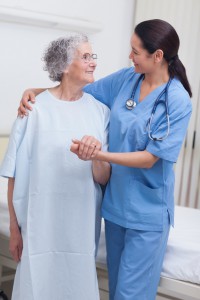 If you're like most people, cancer is a cause that's near and dear to your heart. Almost everyone knows someone who has battled this dreadful disease, or is currently receiving cancer treatment. Maybe in your life, that someone is yourself.
Here at Issels®, we know the importance of volunteers in this field. This is why we want to offer you some incredible volunteer opportunities as a way to give back.
Volunteer Your Time for a Great Cause
There are many ways you can give your time to support cancer research and improved cancer treatments. Some of these include:
Road to Recovery – There is always a need for people to drive patients to and from their cancer treatments.
Making Strides Against Breast Cancer – This is a community event that raises money for breast cancer research.
The Relay for Life – This is another community event that you can participate in to raise funds for cancer research.
Look Good, Feel Better – This is a wonderful opportunity that allows you to personally touch the lives of cancer patients. You'll help them learn various beauty tricks and improve the way they feel.
Ways You Can Make a Difference for Those Receiving Cancer Treatment
Maybe you're not quite sure where you fit in. There is a need for all kinds of help. What are your strengths? Maybe you enjoy:
Administrative or clerical work
Promoting events online or through social media
Organizing recreational activities
Helping to raise money
Whatever you enjoy, there is a place for you.
If you would like to learn more about immunotherapy and its place in cancer treatment, please contact us.