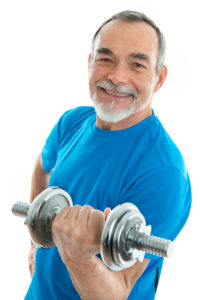 Do you think that maintaining good grooming while you're going through cancer treatment is a luxury? Caring for your appearance is a great way to lift your spirits from the outside in.
Personal Care Tips for Cancer Patients
Are you too tired or weak to get out of bed? Keep a portable mirror and grooming supplies in your nightstand.
Shave with an electric razor to avoid nicks and cuts that may become infected.
Brush your teeth and floss as usual, but consult your healthcare team before scheduling cleanings or other dental procedures.
Hair loss is a frequent side effect of cancer treatment. Opt for whatever solution makes you feel best, whether it's wearing wigs and scarves or shaving your head.
Wear rubber or latex gloves during household chores to prevent contact with harsh soaps and chemical cleaning products.
Make sure manicuring tools are clean before using. Instead of cutting cuticles, simply push them back gently. Keep nails short to prevent them from catching on things.
Treat yourself to a relaxing spa session. Talk to your doctor beforehand if you're planning a manicure, pedicure or waxing. Artificial or glue-on nails are usually restricted during cancer treatment.
Exercise daily at whatever level feels comfortable. Not only does exercise benefit you physically, it relieves depression and anxiety. Yoga is a good choice that promotes harmony between mind and body.
Personalized Immunotherapy Treatment at Issels®
No matter what form of cancer you have, your case is unique. Contact us to learn how we tailor your specific treatment program to address your individual needs.