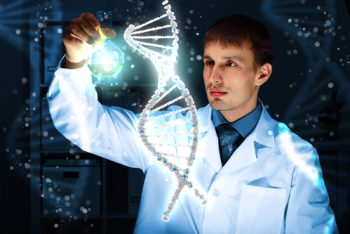 High blood sugar levels are not associated with many positive health outcomes. In fact, people with diabetes carry a higher than average risk for many forms of cancer. However, some kinds of brain tumors are apparently more common in people with normal blood sugar.
In a study on the link between diabetes and brain tumors, researchers at Ohio State University found that people with high blood sugar are less likely to develop gliomas. Although gliomas are relatively rare, this research indicates that doctors should perhaps be vigilant about testing for gliomas in patients with healthy glucose levels.
Do Brain Tumors Affect Blood Sugar?
It's odd to think that healthy glucose levels may pose a cancer risk, but the findings will help us understand more about how glioma brain tumors function.
The lead researcher on the study, Judith Schwartzbaum, wanted to find out if glioma tumors consume excessive amounts of glucose or if some other action in the tumor cells has an effect on blood sugar. It could simply be that non-diabetic patients have more growth factors available for the glioma to feed upon.
Immunotherapy for Cancer
The unexpected link between blood sugar and gliomas shows that each form of cancer — and each particular patient — displays a complex range of causes. Understanding cancer cells helps us develop better and more specific treatment options.
The Issels® Immunotherapy for Cancer treatment program uses the patient's own immune cells to attack tumor cells such as gliomas with cancer vaccines and therapies that are highly personalized and non-toxic.
For more information about our Immunotherapy for Cancer treatment system, please contact us today.