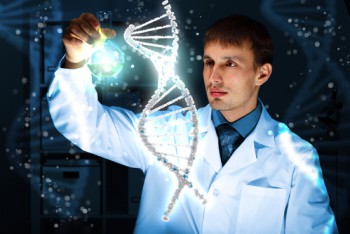 Immunotherapy continues to be a major focus in cancer treatment research. Scientists in the United Kingdom recently began early-phase clinical trials of an experimental drug that targets a protein found in many solid tumors.
Using the Immune System to Attack Cancer Cells
Cancer Research UK and Biotecnol Limited are collaborating on development of a first-in-class Fdrug known as Tb535H. Arising from Trisoma®, Biotecnol's antibody development platform, the drug targets the 5T4/WAIF1 antigen that is believed to contribute to the spread of cancer cells.
As with most immunotherapy treatments, Tb535H works by harnessing the immune system's T cells and directing them to attack and kill cancer cells. Biotecnol has been instrumental in partnering with top cancer institutions to develop promising immune-oncology therapies.
Targeted Cancer Treatment
The discovery of the WAIF1 antigen also occurred as a result of studies at Cancer Research UK's Manchester Institute. While it may ultimately be a target for a number of cancer types, current testing will be limited to cancers with low survival rates, including mesothelioma and small-cell lung carcinoma.
Dr. Nigel Blackburn, director of drug development for Cancer Research UK, acknowledged that the partnership with Biotecnol will accelerate the path of bringing Tb535H to cancer patients. Blackburn also stressed the need for more effective treatment for lung cancer, the cause of 20 percent of cancer deaths in the UK.
Issels® Offers State-of-the-Art Immunotherapy Programs
While immunotherapy is a hot buzzword in cancer treatment today, we have been using non-toxic integrative programs for decades. Contact us to read and hear testimonials from patients with all forms of cancer who have received successful treatment at Issels®.