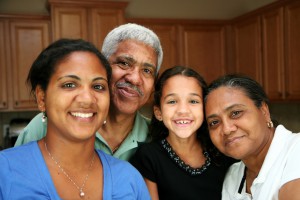 Most of us think about leaving our loved ones a legacy. We want the people we love to have something tangible to remember us by when we're gone. Cancer simply truncates the time line, compelling us to face end-of-life thoughts today rather than several decades in the future. Many cancer patients find comfort and satisfaction in creating a lasting family legacy. Focusing on the people and events that have touched your life also promotes a positive attitude that enhances the healing effects of Issels advanced alternative cancer treatments.
As we noted in our last post, family legacies can take many different forms, here is another idea:
Create a family cookbook. Collect favorite family recipes. You can include recipes from other family members, but be sure to include the recipes for all of your children's favorite foods, even if they came from cookbooks. Your children may not know that mom's fabulous sugar cookies came from a Betty Crocker cookbook or that the recipe for their favorite chocolate chip cookies is printed on the chocolate chip package.
And don't forget to write down recipes for foods you whip up without thinking. That you add cinnamon and vanilla to the milk and eggs when you make French toast or that sour cream is the magic ingredient in your smooth-as-silk mashed potatoes are tricks that will allow your children to recreate for their families the favorite foods of their youth.
Consider personalizing your cookbook by adding recollections and photos. Have your cookbook printed and bound at a local copy service like Staples or Kinko's or through an online publisher like Blurb.