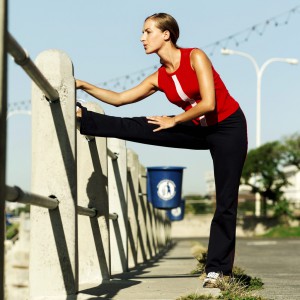 A breakthrough British study has identified cell behavior that  researchers at University College London believe explains why cancer spreads. Aptly called "chase and run" by its discoverers, the mechanism describes the interesting interaction between healthy and diseased cells in the body.
The discovery is expected to aid in the development of new and even more effective immunotherapy treatments for cancer. But the British researchers have even higher expectations for their discovery. They believe they are on the path to finding an immunobiologic cure for cancer.
The study has identified what researchers call the "chase and run" effect in which diseased and healthy cells chase each other around the body. When cancer is present, it is believed that this game of cellular tag promotes the spread of cancer to other parts of the body. The British researchers believe that it should be "fairly easy" to stop the chase and run effect and keep tumors in one place.
If their theory proves true, it could revolutionize cancer therapy, making it easier to treat and remove cancer tumors.
"'Most deaths  are not due to the formation of the primary tumor." study spokesman Roberto Mayor told the United Kingdom's Daily Mail. "Instead, people die from secondary tumors originating from the first malignant cells, which are able to travel and  colonize vital organs of the body such as the lungs or the brain. This happens because the cells get healthy ones to follow them."
The study was conducted on frog embryos, not cancer cells so additional research will be required; but the initial findings are promising.