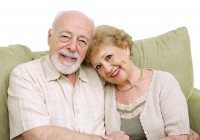 With advances in both traditional and alternative cancer treatments, your odds of beating cancer are better than ever before. But cancer can take a tragic turn and it is only human to consider worst case scenarios when you receive a cancer diagnosis. Even when alternative cancer treatments achieve long-term remission as they have for many Issels' patients, a brush with cancer is a reminder that life is fragile and our time on Earth is limited.
Creating a legacy of happy memories to leave your family can help cancer patients maintain a positive attitude during treatment. Focusing on your family can also reinforce your determination to keep fighting and search for new solutions in advanced alternative cancer treatments when traditional cancer protocols fail.
Creating a lasting family legacy can be fun and rewarding. Here are three suggestions to try:
Create a family photo book. The modern incarnation of the family scrapbook, bound family photo books can be easily creating on a number of websites. Shutterfly.com and Blurb.com are particularly popular for their easy-to-use templates and step-by-step instructions. Customizable pages allow you to upload and place photos and add descriptive text or comments. To create a meaningful legacy your family will cherish, use text blocks to share family stories and personal observations or impart words of wisdom for the next generation.
Create a family tree. Too often family history is lost with the passing of family elders. Genealogy websites such as ancestry.com can aid you in researching your family tree. Bring your family tree to life by adding family photos and annotating entries with family stories and recollections. Present your family tree in a bound book (see above) or collaborate with a talented family member to illustrate the data so it can be framed.
More family legacy ideas next time