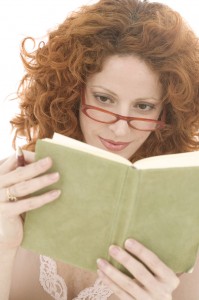 For any medical ailment, the more information you can give your healthcare provider, the easier it may be for your physician to diagnose and treat what ails you. Patients are frequently encouraged to keep a daily diary of their symptoms before visiting the doctor to aid in diagnosis or to make a record of their physical and emotional reactions after beginning a new drug therapy to determine its effectiveness.
In such records, doctors frequently find useful and sometimes vital clues that allow them to provide the best possible health care for their patients. Keeping a personal record of your cancer history can provide vital information to your Issels treatment team that may not be included in your medical records. In all medical treatments, including cancer treatments, symptoms and patient reactions are open to interpretation guided by the doctor's experience, training and medical bias.
Medical bias may be a product of a physician's personal experience, local medical culture, federal regulation or even national sensibilities. For example, many drugs and treatment therapies that are highly respected and even commonplace in Europe are not accepted in the U.S. because they have not yet been approved by the FDA. Acupuncture is an excellent example of changing medical attitudes.
Part of Chinese medical culture for centuries, many Western physicians looked upon acupuncture as snake oil medicine; but today the National Institutes of Health endorses acupuncture as a valid alternative medicine and 43 states license, register or certify acupuncturists. Many aspects of cancer remain a mystery. The same data reviewed by a different cancer expert can point the way to new and possibly beneficial cancer treatments.