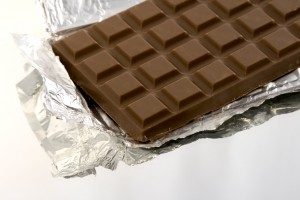 Even cancer patients who are focused on healthy eating and improving nutritional intake should partake of a bit of Valentine's Day chocolate from last week's festivities. A bite of chocolate doesn't just excite our taste buds; chocolate contains potent antioxidants that work to promote good health.Researchers are discovering that chocolate has positive metabolic benefits that may outweigh its weight-boosting potential. If you choose dark chocolate over milk chocolate, which contains more sugar and fat, you tip the health- balance even further in your favor.
The health benefits of eating dark chocolate are:
Works to free your body of anti-oxidants that cause aging and a cause for cancer.
Contains theobromine which has been shown to harden tooth enamel.
High in potassium, magnesium, and copper – trace minerals your body needs.
Helps to control blood sugar.
Can work to lower your blood pressure
Increases blood flow to your brain and heart.
You can read more about the benefits of eating dark chocolate in this article at WebMD to understand more about the role this simple sweet can play to positively impact our bodies even at the metabolic level.
Cancer patients may want to consider adding dark chocolate sweets to their diet, albeit in small quantities, throughout the week. Not only will this provide for an occasional treat, but these small treats may unlock the "hidden" health benefits that dark chocolate carries. Don't consider these small sweet treats bad for your new healthy eating plan, but that they may actually be a benefit for your special dietary needs.