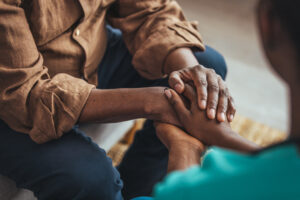 A commonly-held misconception is that people of color have little risk of developing skin cancer. It's true that melanoma occurs less frequently, but the consequences of skin cancer among African Americans are more serious than most realize.
How Melanoma Affects People of Color
Data from a study published in the Journal of the American Academy of Dermatology showed that people of color are most likely to be diagnosed with melanoma in its later stages, resulting in worse prognoses and lower overall survival rates.
Many believe that the higher percentage of melanin in darker skin protects from the harmful effects of ultraviolet rays. A recent survey revealed that 63 percent of African Americans never use sunscreen, despite the fact that they actually can be susceptible to sunburn.
Causes and Warning Signs of Melanoma
Genetics and environmental factors also play a role in the development of melanoma, as they did with iconic reggae singer Bob Marley. The Jamaican native died at the age of 36 from acral lentiginous melanoma (ALM), a form of cancer that appears on the palms of hands and the soles of feet.
Dr. Martitza I. Perez, senior vice president of The Skin Cancer Foundation, recommends that people of all ethnicities watch for the warning signs of melanoma:
• A sore or growth that doesn't heal
• An ulcer or scaly red patch that crusts or bleeds
• Moles that are asymmetrical, larger than a pencil eraser, or display any sign of change
Cutting-Edge Immunotherapy for Cancer at Issels®
Our immunotherapy for cancer treatments have been effective against melanoma and many other types of tumors. Contact us to learn more.