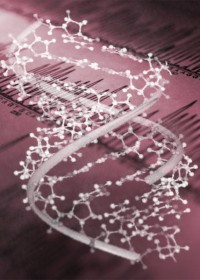 Hereditary ovarian and breast cancer have made the news in recent years thanks to Angelina Jolie. The actress made headlines in 2013 after revealing that she had a double mastectomy after finding out that she carries genetic mutations that increase her risk of breast and ovarian cancer. In 2015, she had her fallopian tubes and ovaries removed. 
Jolie's disclosures have raised awareness of these types of cancer, prompting more women to undergo genetic testing for the BRCA1 and BRCA2 gene mutations. However, in the latest cancer news, some major insurance companies are refusing to cover the costs of this testing. These companies, which include Aetna and Cigna, won't cover these costs out of concern that the tests are unproven and might end up causing patients to seek unnecessary medical care, such as preventive chemotherapy. 
Health experts, including physicians and genetic counselors, have defended these tests, stating that delaying them could be putting patients who do carry these mutations at risk. If they knew that they were carriers, they could be taking steps to reduce their risk of developing breast and ovarian cancer, such as making dietary changes.
Some health professionals also state that making these tests cost-prohibitive makes it harder for researchers to study their effectiveness in more detail. Health experts are encouraging insurance companies to cover the costs of genetic testing for cancer in order to reduce the costs associated with eventually having to treat cancer in those with a high risk. 
To keep up with the latest cancer news and to learn more about non-toxic forms of treatment, please visit Issels®. We offer integrative immunotherapy for a variety of cancers.