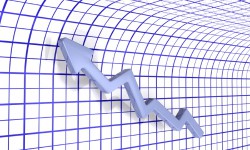 The United States has made progress in recent years reducing the number of smokers. As a result, we have seen the male mortality rate from lung cancer decrease from 55 out of 100,000 people in 2000 to 40 per 100,000 in 2012, according to World Health Organization (WHO) data. As smoking rates increased among women, lung cancer increased for them as well.
At Issels® Integrative Immuno-Oncology, we know that your actions, lifestyle, and choice of cancer treatment can have a significant impact on your likelihood of surviving cancer. Right now, a crisis of increased cancer mortality is brewing in China.
China's health crisis
The persistently high percentage of smokers, unhealthy diet, obesity, and toxic air pollution in China have lead to an increase of lung, bowel, and breast cancer rates. The mortality rate from lung cancer grew from about 50 out of every 100,000 men in 2000 to 60 per 100,000 by the year 2012. WHO officials say the rate of breast cancer has increased to the point that it is killing almost as many women as lung cancer.
Chinese welcome special patient hotels
Because many cancer patients in China do not trust the available treatment in their hometowns, they choose to wait for treatment in the larger cities that have more advanced facilities and cancer specialists. This has lead to the advent of special patient hotels. Different from traditional hotels, these facilities are in apartment blocks. For as little as $7 per day, patients and their families have a place to cook and stay while awaiting cancer treatment.
At Issels, we don't make you wait for a specialist to become available. We provide rapid delivery of non-toxic treatment protocols to help your immune system combat and defend against cancer. Contact us today to learn more about our cancer treatment program.