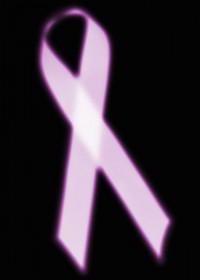 Researchers in the United Kingdom recently made an exciting breakthrough in breast cancer immunotherapy treatment. Ironically, the discovery they made was neither sought after nor expected.
An accidental miracle?
A group of surgeons at the University of Manchester set out to test the use of a two-drug combo on tumors between the times of diagnosis and surgical excision. The drugs in question, traztusumab (Herceptin) and lapatinib (Tyverb) had previously been used individually in treatment.
While the intent was to study the effects of the drugs on tumor biology, the surgeons were stunned at the dramatic but unanticipated results. After only 11 days, 87 percent of the 257 participants experienced a significant reduction in cancer cells, while 11 percent showed no cancer cells at all.
Implications for future breast cancer treatments
Each of the women participating in the study had a form of breast cancer known as human epidermal growth factor receptor 2, also referred to as HER2 positive breast cancer. Herceptin works by blocking growth signals to HER2 receptors on the surface of the cancer cells, while Tyverb does the same from within the cells.
According to lead researcher Nigel Bundred, the results are a promising sign for tailoring individual treatments with breast cancer patients. The team is "cautiously optimistic" about indications that taking the drugs immediately after diagnosis may eliminate the need for chemotherapy.
At our Issels® center, we consider factors such as lifestyle and environment to create personalized breast cancer immunotherapy treatment. Visit our website to learn more about our cancer vaccines, cell therapies and other non-toxic immuno-oncology protocols.