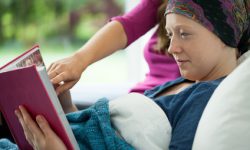 Here at Issels®, we frequently encounter people who have been newly diagnosed with cancer, and their hope for a long healthy life seems gone. For the longest time, a cancer diagnosis has been linked with impending death, and while it's true that some do lose their lives to this terrible disease, for the first time cancer patients can truly have hope.
There have been many advances in cancer treatment in recent years, and more patients are getting screened early on if they feel they are at higher risk. Early detections and improvements in treatment are saving lives, and the number of cancer survivors is expected to increase at an incredible rate in the months and years ahead. Currently, there are 15.5 million cancer survivors in the United States, and in just ten years that number is expected to hit 20 million.
Knowing these numbers is important, because cancer survivors have different needs than cancer patients; especially those who have undergone treatments such as chemotherapy and radiation. These patients often have serious, long-standing effects from what we've always thought of as "conventional" cancer treatments, and experts are still trying to find a way to help them with the physiological and psychological effects that can last the rest of their lives.
There's no question that chemotherapy and radiation have been life-saving for many cancer survivors. However, they have also caused significant problems, such as heart disease, osteoporosis, neuropathy, and other physical ailments.
At Issels®, our focus is on immunotherapy, which has been shown to have no devastating long-term effects. Please contact us to learn more about this breakthrough in cancer treatment.