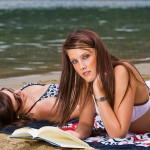 It's important to understand the difference between common moles that often occur on the skin and melanomas. To the untrained eye, the two can look very similar, and they can result in people either worrying unnecessarily about the condition of their skin or overlooking skin irregularities that require immediate medical attention.
At Issels®, we've worked with many people who have been diagnosed with melanoma, and immunotherapy has been shown to be a very promising alternative to traditional cancer treatments. Even so, identification remains a serious challenge, and the National Cancer Institute has come up with a tool to help.
The Moles to Melanoma Tool
The Moles to Melanoma tool from the National Cancer Institute provides individuals with pictures that help to understand the three types of moles that can appear on the human body. They are:
Common Moles
Dysplastic Nevi (or DN)
Melanoma
Common moles are those that are non-cancerous, and their characteristics are not a cause for concern. Dysplastic Nevi moles are those that aren't cancerous, but that possess qualities that would cause doctors to keep an eye on them for any changes that could indicate melanoma. Finally, melanoma is characterized by moles that fit into the ABCDE category of identification.
Are You Concerned About Melanoma?
If your family has a history of melanoma, or if you have moles that cause you to be concerned, this tool can be very useful for you. However, it's important to remember that no diagnostic tool should ever take the place of a professional diagnosis from an experienced physician.
At Issels, melanoma can be treated with non-toxic melanoma immunotherapy. Contact us to learn more.