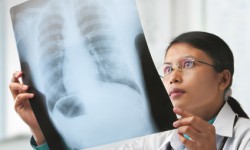 It makes sense to play it safe and get the cancer screenings recommended by your doctor. However, are they always necessary? How do you know whether each and every cancer screening is safe, necessary, and effective?
At Issels®, we offer Immunotherapy for cancer as the best method of treatment, but we always make it a point to be sure that you're informed about what you should and shouldn't do to protect yourself from cancer. Recently, Dr. Barry Kramer from the National Cancer Institute shared his thoughts in an interview, and we're confident that you'll find them quite enlightening.
Success with Cancer Screenings
Dr. Kramer makes it a point to talk about how successful some types of cancer screenings can be. He discusses the importance of pap smears for women, testing for blood in the stool, and how both of these procedures have been shown to be effective in decreasing the risk of death.
Mammograms (depending on your age) have also been shown to be effective. Even so, there is a common belief that all cancer screenings are vital for early detection and diagnosis, but that's not always true.
The Downsides of Screening
There are downsides to getting cancer screenings as well, and Dr. Kramer lists several. Among them are the risk of false positives, which can trigger invasive tests and anxiety. False negatives are also a serious problem, and there is also a risk of over diagnosis that can result in non-essential testing.
Immunotherapy is a highly effective method of cancer treatment once you have been diagnosed. At Issels®, we want you to properly get screened for cancer. To learn more, contact us.