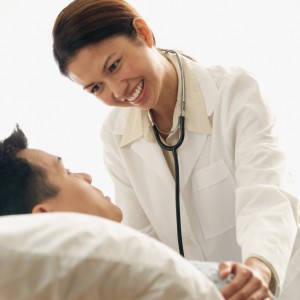 Those frustrated with or questioning the viability of traditional cancer treatments are likely considering alternative cancer therapy. Throughout the course of your research for holistic cancer treatment options, the Issels cancer treatment will invariably appear. Its history as a successful natural cancer treatment is the reason for this prominence. To help you better understand this history and what the Issels natural treatment therapy is all about, this post will provide you more information.
In 1951, Dr. Joseph Issels founded the world's first integrative treatment hospital with the mission of combining the enhancement of patient quality of life and cancer treatment. With nearly 90 percent of the hospital's initial patients being failed by standard cancer treatment methods, Dr. Issels and his medical team were up against a tall task.
The alternative therapy treatments for cancer that they developed included various immunotherapy methodologies that are still in use to this very day. The results of the Issels alternative cancer therapy treatments have been astounding. A large portion of cancer patients who undergo this treatment successfully reach long-term or permanent remission. Those who had received traditional cancer treatment prior to receiving Issels alternative cancer therapy treatment have had especially great success, with an 87 percent success rate for preventing recurrence (up from 50 percent with traditional treatments only).
The success of the Issels holistic cancer therapy is not limited to cancers. It has also successfully been shown to mitigate or completely cure degenerative diseases such as arthritis, systemic lupus, Grave's disease and Sjoegren's syndrome.
To learn more about the history and benefits of Issels cancer therapy and other cancer treatments, contact us today.