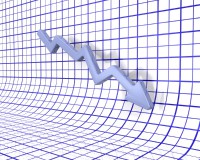 The New Year is starting out with some good news. According to the recently released American Cancer Society annual report, cancer death rates continue to drop. Over the past 20 years, U.S. cancer death rates have declined steadily, decreasing the overall risk of dying from cancer by 20%. That 20% represents about 1.3 million lives, Ahmedin Jemal, ACS vice president for surveillance and health services research and lead author of the 2014 report, told Fox News.
This latest analysis of cancer statistics also shows significant progress in reducing cancer deaths among certain high-risk population groups. Among the report's more interesting findings was a 55% decrease in cancer death rates for middle-aged black men.
While the number of cancer deaths has been steadily decreasing since 1991, the report notes that the incidence of cancer has remained steady. The 2014 report estimates that 1,665,540 new cancer cases will be diagnosed in the U.S. this year and that 585,720 people — about 1,600 per day — will die of cancer in the coming year.
However, as Jamal pointed out to Fox News, the decrease in cancer death rates is of greater importance than cancer incidence. As the U.S. population ages, the size of the baby boomer generation, the increased risk of cancer that accompanies aging and improvements in cancer detection methods can be expected to drive up the number of cancer cases. The declining death rate, however, is clear evidence of improvement in U.S. cancer prevention and treatment programs.
Jemal linked improved cancer outcomes to both medical and behavioral changes that have occurred over the past 20 years. The new emphasis on immunotherapy is redefining cancer treatment and calling new attention to the benefits of Issels' immunobiologic-based alternative cancer tre