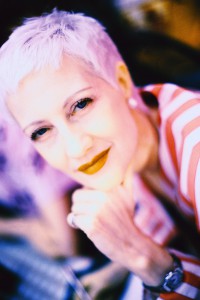 Valerie Harper refuses to be cowed by cancer. Battling incurable cancer, the 74-year-old Emmy-award winning actress is living each day to the fullest. She's prepared for the inevitable end of life but has already outlived doctors' predictions.
"This diagnosis makes you live one day at a time, and that's what everyone should do: Live moment to moment to moment," Valerie told AARP Magazine in an interview.
Although never a smoker, in 2009 Valerie was diagnosed with lung cancer, the same cancer that killed her mother (also a non-smoker). After surgery to remove the tumor, she returned to acting. While rehearsing for the Broadway show Looped early in 2013, she started having memory problems. Doctors in New York found cancer cells in the meninges tissue that surrounds the brain, leading the press to report that she had brain cancer. When she returned home to Los Angeles, Valerie's oncologist diagnosed her condition as inoperable metastasis of her earlier lung cancer.
Since then Valerie has been treating her cancer with a combination of traditional and alternatives at an alternative cancer treatment center and says she is so far holding her own. "This diagnosis makes you live one day at a time, and that's what everyone should do," Valerie counsels; "Live moment to moment to moment."
But Valerie has also insisted on preparing for the end of life whenever it comes. That part of dealing with cancer has been difficult for her husband of 26 years, Tony Cacciotti. "Valerie is a realist," Tony told AARP. "And she worries more about others than herself. She worries about what's going to happen to us when she's gone."
To be continued