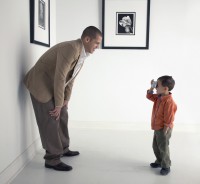 One in every 640 adults between the ages of 20 and 39 is a childhood cancer survivor, according to the U.S. Institute of Medicine. About 70% of those cancer survivors will experience serious, life-altering health problems as adults that are directly related to their cancer battle and, more often, the cancer treatment they underwent decades ago. To these childhood cancer survivors it seems a cruel twist of fate that cancer up-ends their lives not once, but twice.
A recent University of Florida study on the long-term effects of childhood cancer found that many survivors suffer physical, mental or social effects as adults that can drastically impair daily function and quality of life. Working with St. Jude Children's Research Hospital, Florida researchers analyzed data from 1,667 childhood cancer survivors.
According to a report on Medical News Today, "The most common symptoms the survivors reported were head pain, back and neck pain, pain in other parts of the body, sensation abnormalities, and disfigurement" (such as hair loss). Other symptoms included heart problems, lung problems, mobility issues, learning and memory issues, depression and anxiety. Seventy percent of childhood cancer survivors reported at least one negative adult-onset symptom with 25% reporting six or more. With each additional symptom, survivors reported a noticeable decrease in their quality of life.
It is possible that using integrated immunotherapy to bolster the immune system during and after childhood cancer treatment, either as a primary treatment or with traditional treatment may decrease adult-onset symptoms for childhood cancer survivors. There may also be benefit in continuing immunotherapy treatments beyond initial cancer treatment to optimize immune system benefits throughout life.