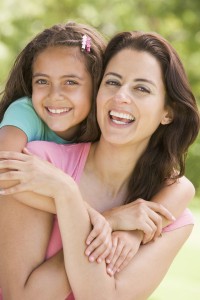 A disturbing new study has found that the majority of childhood cancer survivors who undergo chemotherapy have a high risk of developing chronic, life-threatening diseases as adults. Equally disturbing is the fact that these problems go undetected until they reach advanced stages, placing childhood cancer survivors at critical risk. The unfairness of the situation is not lost on childhood cancer survivors.
In a landmark study of more than 1,7000 adults who were patients at St. Jude's Children's Research Hospital, two-thirds of chemotherapy patients developed chronic, life-threatening conditions as adults. Of those long-deferred chemo side effects, 90% of heart conditions and 55% of lunch problems had gone undetected by the individuals' healthcare providers until revealed by the study.
Researchers traced part of the problem to failure to transfer medical records between pediatricians and general practitioners as childhood cancer survivors entered their adult years.
"Survivors of childhood cancer, once they graduate from pediatric programs, they're going into a community where medical providers are not going to be aware of their unique health risks," Dr. Melissa Hudson, the study's co-author told CBS News. (Click the link to watch the report by Dr. John LaPook.)
With nearly 400,000 childhood cancer survivors in the U.S. alone, these delayed side-effects of chemotherapy present a serious health threat that has many questioning the use of traditional cancer treatment methods which bludgeon the body with chemotherapy, radiation and surgery. Growing concern about the effects of chemotherapy have more people considering the advanced alternative cancer treatments offered at Issels Integrative Oncology cancer treatment centers that work to build up the body's immune system instead of tearing it down.