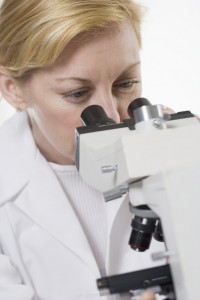 An experimental cancer vaccine that harnesses the patient's immune system is being hailed as the future of cancer treatment. In recently published studies conducted by researchers at the Washington University School of Medicine in St. Louis, six of seven cancer patients with advanced Stage IV melanoma responded positively to a cancer vaccine that used cells from each patient's own immune system to attack and slow the reproduction of cancer cells. In three patients, the vaccine also slowed tumor development.
Lead researcher Dr. Gerald Linette called the experimental cancer treatment approach "personalized immunotherapy." Telling U.S. News, "This is going to end up being the way we cure cancer," Dr. Michele Green, a dermatologist at New York City's Lenox Hill Hospital, predicted that personalized immunotherapy and individualized cancer vaccines will become standard treatment protocols for cancers of all types in the future.
While the remarkable success of this experimental cancer vaccine may seem new and exciting to practitioners of traditional Western medicine, Issels Integrative Oncology cancer treatment centers have been using personalized cancer vaccines to successfully treat various types of cancer for decades. Typically used in conjunction with our personalized immunobiologic core cancer treatment, Issels' vaccine program is designed to strengthen the individual patient's immune system and use it to target the tumor microenvironment.
Research findings have confirmed the vital importance of tumor microenvironments in directing the regression or progression of cancer. As Issels' 60 years of clinical experience with integrative immunotherapy has shown, the ability to manipulate tumor microenvironments has a profound influence on the outcome of cancer treatments.
Next time: Are new cancer vaccines really breaking new ground?