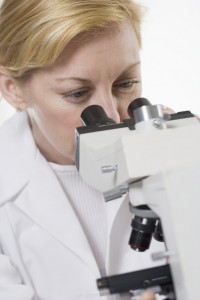 A cancer treatment revolution could spell the end of chemotherapy and the horrific side effects it visits on cancer patients. As reported by Time magazine, two studies recently published in the New England Journal of Medicine found that a radically different type of anti-cancer treatment was able to achieve an astounding 83% survival rate for leukemia patients after only 2 years of treatment.
The success of the new cancer therapies could ring chemo's death knell, an event that will not be mourned by cancer patients. Chemotherapy's virulent side effects wreak a heavy toll on most cancer patients. Many consider the cure to be nearly as bad as the disease.
The new cancer treatments follow in the footsteps of imatinib, or Gleevec, the first mainstream cancer drug to deviate from chemotherapy's drastic annihilation approach to cancer treatment. Following a kinder, gentler cancer treatment path, in 2001, imatinib reported similar survival rates for patients suffering from myeloid leukemia (CML) and gastrointestinal stromal tumor (GIST).
"I think we are definitely moving farther and farther away from chemotherapy, and more toward molecularly targeted therapy," Dr. Martin Tallman, chief of Memorial Sloan Kettering Cancer Center's leukemia service, told Time.
Unlike chemotherapy which kills both good and bad cells, evolving targeted cancer therapies take aim only at the specific pathways tumor cells need to thrive. Surrounding healthy tissues are not affected which means fewer side effects and complications for cancer patients. Standard cancer therapies are gradually moving toward the type of individually-tailored, targeted cancer therapies that Issels Integrative Oncology Centers have been offering cancer patients for decades.