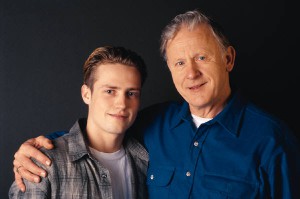 According to the Family Caregiver Alliance, the typical family caregiver is between 35 and 64 years old, has a spouse or partner, works full or part-time, is caring for a family member or relative, lives near or with the person they care for and provides from 8 to 40 hours of care per week. Care giving can be a rewarding experience but it can also be isolating and draining.
To maintain the emotional and physical energy needed to care for a loved one, family cancer caregivers need to take care of themselves. The body-mind-spirit emphasis that is the hallmark of Issels' integrative approach to alternative cancer treatment can benefit cancer caregivers as much as the cancer patients they care for. As noted in our previous post, working with a compassionate cancer treatment team, asking for and accepting help from family and friends, taking regular breaks from care giving to nurture your own spirit and seeking support from caregiver support groups can help family cancer caregivers cope with the challenge of care giving.
Today, we offer additional advice on how to address some of the most common issues faced by family cancer caregivers:
Respecting patient rights. Particularly when they are caring for a family member, caregivers become understandably invested in treatment decisions. Offer your personal insights when asked but remember that each cancer patient has the right to choose his own path.This can be particularly difficult for adult children caring for parents with cancer. As people age, perspective changes. Older cancer patients may prefer alternative cancer treatments over standard medical care. Or they may choose not to prolong their lives past a certain point.Be open to alternative cancer therapies. The success of alternative cancer treatments in achieving long-term remission of many types of cancer often surprises people whose only experience is with traditional Western medicine. Encourage your loved ones to make informed decisions but respect their right to choose.