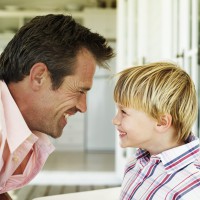 At some point in our lives, most of us will become caregivers for a family member, many of us for a spouse, parent or child stricken with cancer. Family caregivers must deal with myriad medical, financial and emotional issues. As the direct line of communication to other concerned family members, family caregivers must juggle not only the needs of the patient and their own concerns but those of other family members while still managing the daily life responsibilities they have to their own families.
Despite their dedication to family members struggling with cancer, family caregivers can find the weight of responsibility, the emotional toll and the logistical juggling required to accommodate competing demands on their time and energy challenging if not overwhelming. Working with a caring cancer team of compassionate professionals, asking other family members and friends of the patient to lend a hand, joining a caregiver support group and educating yourself about what to expect and possible treatment options, including advanced alternative cancer treatments, can help ease the burden of care giving.
Below we offer advice on how to address some of the key issues family cancer caregivers face:
Minimizing pain and discomfort. Your closeness to your family members may make you more aware of the level of discomfort or pain he is feeling. Many cancer patients are also more likely to confide how they are truly feeling to a family member than to medical personnel. Your perceptions and understanding of your family member's facial expressions and behavior patterns can provide valuable information to his cancer treatment team. Don't be shy about sharing your observations and opinions.
More useful caregiver tips next time