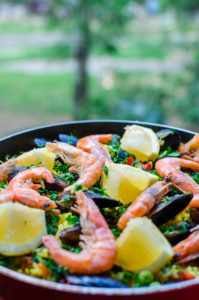 Getting the right vitamins and minerals from the food you eat is so important as a cancer patient. However, many people don't realize that nutrition is seriously affected by both cancer and the treatments used for it. Here at Issels®, we care about more than just treating cancer. Our focus is on improving your quality of life during your treatments. It is our hope that these nutrition tips for cancer patients will be helpful for you.
Nutrition Tips for Cancer Patients
Prior to cancer, you may have been fairly healthy. Most people are familiar with what they need to do to eat a healthy diet. You probably focused on eating:
Plenty of whole grain foods
Less red meat
Lots of vegetables
Lots of fruits
As you know, when you have cancer your desire for food changes. You may need to make some changes in your diet too. Don't be afraid to:
Eat foods that are higher in fat to keep your weight up
Eat high calorie foods
Drink plenty of milk if it tastes good to you
Eat ice cream because it may be soothing to a dry or sore throat
Why is Getting Adequate Nutrition So Hard for Cancer Patients?
If you have cancer, your body is going through a lot of changes internally. You have probably noticed that your throat is often dry. You may not have much of an appetite, or you could have sore teeth or gums. A number of problems can affect your appetite.
At Issels®, we can help you cope with these and other issues you may be facing. Contact us to learn more.