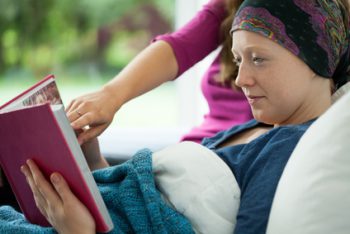 Has a loved one recently been diagnosed with cancer? Assuming the responsibilities of becoming a caregiver can seem overwhelming. Here are some cancer caregiver tips that will help you to better perform your role while maintaining your own physical and mental well-being.
Caring for a Cancer Patient
• The caregiver role is fluid. Duties can change based on factors such as where a patient is in the treatment process and whether he or she is staying in a hospital or at home.
• Caregivers are vital members of a patient's healthcare team. Meet with the doctors frequently and don't be afraid to speak up if you have questions or need more clarification.
• Talk to your loved one about how much they want to share with friends and family members and keep others updated accordingly.
• Everyone has their own way of coping with illness. Be available, but respect the patient's wishes if he or she wants to be alone or doesn't want to talk.
Caring for the Caregiver
• Caregiver is a rewarding role, but the road can be bumpy. Don't feel guilty if you experience sadness, fatigue or grief. Joining a support group, either in person or online, can be a great source of strength.
• Have some friends or family members who can assist or even take over temporarily if you need a break.
• Plan activities such as workouts or movie outings that will help you maintain balance.
Issels® Is a Resource for Patients and Caregivers
Visit our website for more cancer caregiver tips as well as information about our personally created immunotherapy treatment programs, including cancer vaccines and NK cells.