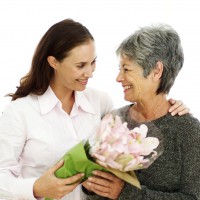 Being a caregiver for a loved one with cancer is one of the more stressful, yet also one of the more rewarding roles you will ever perform. You are called on to provide both physical and emotional assistance, but at the same time it's important that you maintain your own strength and positive frame of mind.
Using these five valuable tips can change your life and that of your loved one.
Don't be afraid to talk about the future.
You may be reluctant to look ahead, but talking about the future takes your minds off present difficulties and helps maintain an atmosphere of hope.
Be present and interact during clinic visits.
Whether your loved one is receiving non-toxic immunotherapy or more conventional treatment, education and knowledge makes you better equipped to give meaningful support.
Encourage your loved one to follow an everyday routine.
Cancer patients can easily feel isolated, so engaging in regular activities as much as possible gives them a degree of comfort and stability.
Enlist help from friends and family.
No matter how strong you are, you can't do it alone. Talk to others about help with specific tasks or even taking over for a day to give you a break.
Make time for yourself.
Plan regular outlets for stress such as exercise, yoga and meditation, or dinner with friends. Caregiver support groups can also be immensely helpful.
As you help your loved one to seek out cancer treatment options consider that our Issels® non-toxic immunotherapy protocols have fewer side effects, allowing patients to have a greater quality of life during treatment. Contact us to learn more about our individualized immune-oncology programs.