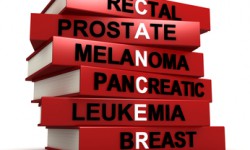 Thanks to increasingly successful developments in treatment, such as the state-of-the-art programs at our Issels immuno-oncology clinics, the number of cancer deaths has dropped significantly over the past 20 years. Sadly, though, it has become the leading cause of death in 21 states, emphasizing the need for continuing urgency in research.
Cancer by the numbers
Projections recently released by the American Cancer Society reveal that more than 1.68 million people will be diagnosed with the disease in the upcoming year, while nearly 600,000 will die from it. In terms of overall numbers, 23 percent of deaths are a result of cancer, second only to 24 percent from heart disease.
While lung cancer is still the most deadly form, the 23 percent drop in cancer death rates between 1991 and 2012 is largely due to a steep reduction in smoking. Only 16.8 percent of Americans are smokers, compared to just fewer than 21 percent in 2009.
Continued optimism in the search for a cure
The American Society for Clinical Oncology issued a statement hailing "our nation's investment in cancer research," which has led to major breakthroughs in effective treatment. In particular, advancements in innovative programs such as immunotherapy and molecular targeted treatments have led to a consistent decline in death rates from the four major types: lung, breast, prostate and colon/rectum.
For years, our Issels immuno-oncology clinic has been a leader in the use of non-toxic immunotherapy protocols. Visit our website for more information about our programs as well as testimonials from the many patients of all ages who have been helped by our personalized treatment programs.