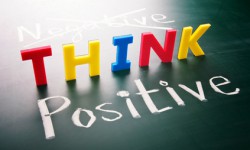 It's nearly impossible to find anyone whose life has not been touched by cancer. If you have not been affected by the disease yourself, you have at least one family member or friend who has. Vice President Joe Biden has channeled grief over his eldest son's death into a personal campaign to find a cure.
Turning tragedy into hope
In May 2015, 46-year-old Beau Biden passed away from brain cancer. The following October, his father announced that he would not be running for president in order to devote time toward a "moon shot in this country to cure cancer."
Since that time, Biden has followed through on his commitment to ramp up government's role in the search for a cure. He and his staff members have participated in dozens of meetings to become fully educated in the current progress, seeking the most promising opportunities to accelerate the fight. This past January, Biden and his advisors sat down with 15 members of the American Association for Cancer Research.
During the same month, the Vice President's office issued a statement saying Biden saw "great promise in genomics, immunotherapy and combined therapies," all of which are part of our Issels immuno-oncology treatments. Biden also showed support by lobbying for a proposed multi-million dollar boost in funding for the National Institutes of Health.
The power of immunotherapy
The staff at our Issels immuno-oncology clinic has long shared the Vice President's enthusiasm for personalized, non-toxic cancer treatments. Contact us to learn why our state-of-the-art programs may be the right choice for you or your loved one.