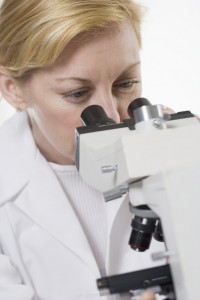 Cancer researchers have been working on coming up with better ways to detect and treat cancer for years. Now, thanks to the work of inventor and cell biologist Dr. Andrew Conrad, the combination of nanotechnology and Google technology has the potential to find and destroy cancer cells in the near future.
Biology Meets Technology
In the latest cancer news, tech giant Google announced a new patent for a wearable device that can detect cancer cells and potentially get rid of them. The device is designed to be worn on the wrist and works with a pill containing magnetic nanoparticles. The device projects a magnetic field that draws the nanoparticles and any cells that are targeted, such as cancerous cells. The nanoparticles are meant to latch onto the targeted cells and draw them toward the device, which then creates and sends energy to blood vessels. Theoretically, this process would result in the cancerous cells being changed into harmless ones or destroyed altogether.
Worth the Wait
Google's wearable device is still pending approval by the FDA and isn't expected to be out for five years or more, but it could eventually give hope to those who are either at risk of cancer or those who want an alternative, non-toxic way to treat cancer. The device would provide a convenient and non-invasive way to fight cancer. It could also end up being used to target harmful abnormal cells associated with several other diseases, including Parkinson's disease and HIV.
If you would like more information on non-toxic forms of treatment for cancer, please contact Issels®. We offer a wide range of Integrative Immunotherapy Programs, as well as cancer vaccines.