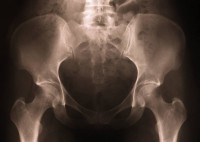 For the many drafted into the fight against ovarian cancer, its sub-40% cure rate can seem especially daunting. No matter where you're at in your cancer journey, Issels® wants you to know you have an increased fighting chance thanks to these ovarian cancer treatment advancements which can stop aggressively growing tumors from endangering vital organs and gain time for immunotherapy to work.
Let's celebrate our success in the hard-fought battle against ovarian cancer!
Changes to surgical principles
Now that the role of surgery is more clearly understood, complete surgical staging (checking the spread of cancer) and debulking (the removal of cancerous tumors), is now recommended for nearly all patients suspected of harboring any residual disease in order to create better outcomes.
Intraperitoneal chemotherapy
A major development in ovarian cancer treatment, this stage three cancer therapy delivers a concentrated dose of chemotherapy directly to the cancer site via a catheter inserted into the abdominal cavity. Strong evidence now associates its use with a major improvement in median ovarian cancer survival rates in women.
The addition of bevacizumab
Bevacizumab, an angiogenesis inhibitor, has offered ovarian cancer victims a variety of bevacizumab-containing regimens which slow the growth of new blood vessels, offering a progression-free survival as opposed to overall survival when other methods have been exhausted.
Who do we have to thank for these treatments?
The National Comprehensive Cancer Network® (NCCN®), a not-for-profit alliance of 25 of the world's leading cancer centers devoted to patient care, research, and education, is dedicated to improving the quality, effectiveness, and efficiency of cancer care so that patients can live better lives.
Do you have the right cancer battle strategy? Plot your course for a better life with Issels® today.