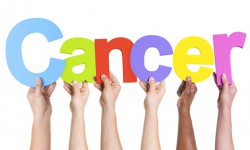 At Issels® we are always looking for ways to improve outcomes for patients whose cancer has resisted standard therapies. One recent development to watch is tumor profiling. These specialized tests analyze the genetic makeup of a tumor and may be the key for doctors to determine if another, less obvious treatment option might help.
A few recent trials have studied the results of alternative drugs that were assigned based on the results of tumor profile tests. So far, the results are very encouraging for people whose cancer has resisted initial chemotherapy or other standard treatment.
Here's how tumor profiling can unveil the mystery of why a cancer medicine has failed:
The genetic testing looks for mutations present in the tumor cells.
Mutations are often found that have more in common with an unrelated form of cancer; for example, a colon cancer tumor could have a mutation common in breast cancer.
Doctors then provide treatment on a trial basis to see if the patient's condition can be improved by a drug known to defeat the other form of cancer.
The trials have examined results in patients who had already tried other treatment options. In many cases, the metastatic cancer stopped growing or even shrunk.
One trial saw positive results in 40% of its 25 patient test group. Another trial found improvement in all 6 patients who received alternative therapies based on tumor profiling.
Seen as part of a trend toward individualized cancer treatments, these new advances place a focus on treating the patient's disease at the genetic and cellular levels after standard therapies have failed.
To find out more about gene-targeted therapies and cell therapies, please contact us at Issels® Integrative Immuno-Oncology.