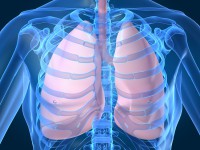 Breast cancer can rightly be considered the most significant disease facing women specifically. However, researchers have long warned that lung cancer rates could overtake breast cancer as the most fatal form of the disease in women. The Annals of Oncology have recently released a report confirming that 2015 may be the year that lung cancer kills more women than breast cancer across Europe.
Even while cancer death rates decline overall, lung cancer rates trend upward as the population ages. The statistics in Europe reflect a global truth: where smoking has been prevalent, both men and women face high rates of lung cancer.
The fact that this disease could affect more women than breast cancer serves as a reminder for necessity of awareness and prevention efforts.
There are several key issues to understand about the rise of lung cancer in women:
Many women began smoking after World War II. As the population ages, more women develop lung cancer. Smoking cessation can begin to reduce the rates.
Rates vary notably by country. Smoking has been more common in England and Poland than many other European countries. British women (21 per 100,000) and Polish women (17 per 100,000) exceed the EU average of 14 deaths per 100,000.
The trends represent a rise in lung cancer rates, more than a reduction in breast cancer rates.
At Issels® Integrative Immuno-Oncology, we study every case of cancer individually. Research into the overall trends provides another important facet of fighting cancer: if we understand why one form of the disease is becoming more common, we can better anticipate future patient needs. Contact Issels® to find out about holistic and individualized cancer therapies.