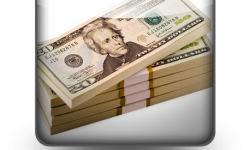 Here at Issels® whenever we hear a great piece of cancer news, we're always excited to share it. According to a recent news article, Bayer HealthCare, one of the giants in the world of healthcare, has contributed one million dollars toward funding for CancerLinQ.
Advances in technology have paved the way for improved cancer treatments in recent years, and CancerLinQ is no exception. Experts believe that this technological platforms is going to be very instrumental in unlocking information about patients who are living with cancer. This information can then be used to alter the quality of care cancer patients receive, as well as work towards developing more personalized treatments for them.
Once data has been captured from current cancer patients, as well as from their caregivers, CancerLinQ goes to work on their individual needs and experiences. This is a revolutionary concept that has the ability to improve care for everyone who is affected by a cancer diagnosis.
Bayer Healthcare has been committed to cancer research for years. Their oncology franchise includes three products and many compounds that are currently being developed. It is exciting to see that they have partnered with the Conquer Cancer Foundation and the American Society of Clinical Oncology, and it will be even more exciting to see how CancerLinQ changes the quality of care for cancer patients in the years ahead.
A cancer diagnosis can change so many parts of your life, but your road to remission doesn't have to be paved with uncertainty and pain. Here at Issels®, we view cancer treatment and patients very differently. We would love to talk to you about alternative treatment options. Please contact us.