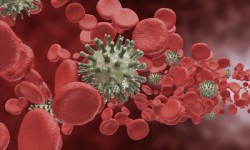 Diagnosing cancer has just gotten easier and more affordable. Dr. Yaling Liu from Leigh University is working on perfecting a simple blood test that will be able to detect a wide range of cancers. The hope is that patients will be able to receive a diagnosis much earlier, which will help them receive necessary treatment well before the disease has taken hold.
The other main benefit of this blood test is that it eliminates the need for more invasive tests. While medical technology and cancer treatment has grown by leaps and bounds over the years, some of the tests are still quite archaic and hard on the patient. If people are experiencing mild symptoms, they may be more apt to get them checked out instead of ignoring them if they know that they can quickly get answers through a simple blood test.
The test uses a chip to detect cells that could potentially be cancerous. At its most basic level, it sorts through the cells in your blood sample and collects any that contain mutations. While it is not a fail-proof method, the initial results will tell patients and doctors whether more testing is needed. The test does not indicate what type of cancer is present. While the chip test has the potential to become a home test, some worry that making it readily available to all patients would cause unnecessary panic.
Scientists are still working on perfecting the test and thinking about the larger implications, but the potential is exciting. Early diagnosis of cancer may now be as simple as getting a blood test. To learn more and pose questions, visit the Issels website today.