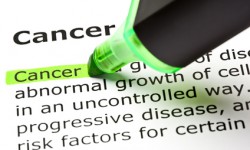 The IBM Watson computer has offered breakthrough diagnostic services to oncologists looking for better and faster ways to battle cancer.
The problem in the past has been how to handle, disseminate and extrapolate the hundreds of thousands of bits of data associated with different cancers. In its huge data base, Watson has stored all this data as well as having the capacity to store future data as it becomes available. In effect, Watson is a centralized data bank exclusively dedicated to the treatment of cancer.
The introduction of Watson has been embraced by a combination of 14 U.S. and Canadian cancer institutes. The scientists charged with using this valuable information are encouraged by the possibilities, and hopeful they will be able to make a substantial difference in the treatment and care of patient's battling a diagnosis of cancer.
Watson provides a wealth of information related to the disease that can be filtered, sifted through, and input into other programs. Previously, curating this amount of data research on this level would take doctors weeks to conduct. Now, with the help of International Business Machines Corp.'s Watson computer, the data can be output in minutes.
The outcome remains to be seen, but with this kind of dedicated computing power in the hands of those who are best able to analyze it – oncologists, scientists and cancer caregivers—hope for more personalized treatment and perhaps even an eventual cure, is better than ever before.
Watson made its television debut on the popular quiz show "Jeopardy." Now it will be charged with a higher purpose, possibly influencing the outcome of the thousands of cancer patients's prognosis.