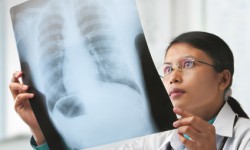 At Issels®, our goal is providing each cancer patient alternative programs that include personalized treatment to address their needs. These include non-toxic therapies and our non-toxic immunobiologic core treatment for many types of the disease including prostate cancer.
In an article published by UK based, The Telegraph, the question was asked if researchers were making advances in detecting prostate cancer in its early stages as the number of men with prostate cancer was rising significantly. The article stated that from the research findings of Macmillan Cancer Support, the stats show more than 30,000 men living in the UK are in the advanced stages of incurable prostate cancer. Research also indicates that prostate cancer will lead the list as the most common cancer for men by the year 2030.
Along with the rise in diagnosed cases, more men are insisting on in-depth research. To this end, new drugs are currently in development and more research is underway to shed light on the progression and treatment of the disease. Men are also being better educated as to the importance of early detection through self-checks.
According to the CEO of Prostate Cancer UK, Owen Sharp, "A man in the UK dies each hour from prostate cancer and another is diagnosed every 15 minutes…" This is unacceptable on every level and is why more research, more testing options, better drugs, and continued awareness by men of the importance of making an appointment with their doctor, early on, is of the utmost importance.
For more information about our alternative programs regarding prostate cancer, please contact our staff via our toll free numbers for the US, Canada, and international inquiries, or use the online form both at our website.