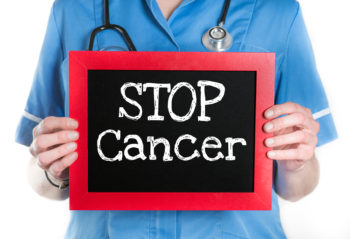 Testosterone is a naturally produced hormone associated with maintenance of muscle mass and strength. Scientists are now studying the potential of using testosterone to combat muscle atrophy that may occur during immunotherapy for cancer and other treatments.
Cachexia: A Major Side Effect of Cancer
About half of all cancer patients experience a condition known as cachexia. Characterized by loss of body mass, weakness and fatigue, cachexia is serious enough to be instrumental in 22 percent of cancer deaths.
One of the problems is that scientists have little information about the causes of cachexia. As a result, there are almost no options to manage this condition in cancer patients. Nutritional treatments can lessen fatigue, but can't counteract muscle loss.
Can Hormone Therapy Fight Muscle Loss and Fatigue?
Armed with the knowledge that testosterone builds muscle in healthy people, a research team at the University of Texas in Galveston set out to see if the same would hold true with cancer patients. The trial group included individuals diagnosed with a form of skin cancer called squamous cell carcinoma.
While undergoing chemotherapy, radiation or both, patients received a seven-week course of either testosterone or a placebo. Testosterone recipients maintained total body mass while increasing lean body mass by 3.2 percent.
The team's next step is to analyze muscle proteins and determine how cancer affects them. Their eventual goal is to prevent cachexia from affecting cancer patients' quality of life.
Issels®: The Leader in Immunotherapy for Cancer
At Issels®, our non-toxic immunotherapy for cancer programs don't carry the risk of side effects found in traditional treatments. Visit our website for more information.