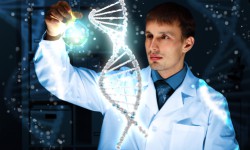 Have you heard reference to the term "metastatic cancer" but you're unsure what it means? It may sound like a technical term, but it's a relatively straightforward concept. Here are some facts to help demystify the issue.
Metastatic cancer is also called "stage IV" or "advanced"
All three terms refer to cancer that has spread from its original location to other parts of the body. Metastasis is the process by which cancer cells migrate via the blood or lymph system.
Metastatic tumors are treated the same as the original tumors
The tumors are called by the same name and treated with the same protocols as the primary cancer. If the original location cannot be determined, it's considered to be carcinoma of unknown primary origin, or CUP. The patient undergoes a series of diagnostic tests to help doctors zero in on possible locations of the main tumor as well as appropriate courses of treatment.
Different forms of cancer are more likely to travel to particular areas
For example, breast cancer most commonly metastasizes to the lungs or bones. In addition, stage IV cancer may spread to one or several additional locations.
Metastatic cancer can be successfully treated
While the spread of tumors is a serious development, medical advances have made significant improvements in life expectancy for stage IV patients. Ongoing tests and studies continue to make breakthroughs in effective protocols.
Our state-of-the-art, non-toxic immunotherapy protocols boost your body's own ability to fight cancer at any stage. Contact us to learn more about our comprehensive, individualized treatment programs at Issels®.