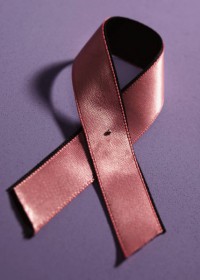 Actress and singer Olivia Newton-John has campaigned to raise awareness of cancer research since she began fighting the disease in 1992. In May she made the sad announcement that her breast cancer had returned and spread to her lower spine.
The Prognosis for Metastatic Breast Cancer
Newton-John's breast cancer is metastatic, also known as Stage IV, which refers to cancer that begins in one area of the body and spreads to other organs or tissues. It was discovered when the singer postponed a concert tour due to lower back pain that was originally thought to be sciatica.
Family and friends remain positive, and Newton-John herself plans to resume touring in August. While metastatic breast cancer is a serious issue, doctors say that Newton-John and other women with this diagnosis have reason for optimism.
Five-Year Survival by the Numbers
A recent study published in Cancer Epidemiology, Biomarkers & Prevention discovered that the five-year survival rate for women with metastatic breast cancer had reached 36 percent during the last 10 years. That number is double the five-year survival rate for women diagnosed in the early 1990s.
According to Dr. Sagar Sardesai of the Ohio State University Comprehensive Cancer Center, the healthcare community has begun thinking of metastatic breast cancer as a chronic disease. Physicians are working with patients cancer treatment programs that relieve symptoms and improve their quality of life.
Stage IV Cancer Treatment at Issels®
If you have been diagnosed with metastatic cancer, there is hope. Visit our website to read and hear testimonials from patients with Stage IV cancer in all forms who have been successfully treated with our immunotherapy programs.