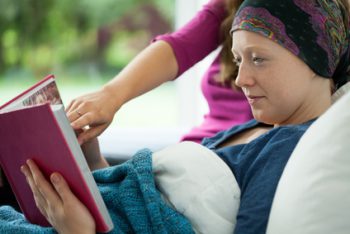 The term "breast cancer" encompasses several subtypes of the diseases, including triple-negative breast cancer, a more aggressive form that occurs frequently in younger women. Scientists in Ireland recently made a discovery that holds promise as an more effective treatment than chemotherapy, which is currently the only available option for this cancer subtype.
What Is Triple-Negative Breast Cancer?
Breast cancer is usually categorized by the presence or absence of three different receptors that fuel the growth of tumors. Triple-negative breast cancer lacks all three receptors, making it unresponsive to the targeted treatments often used with breast cancer.
BREAST-PREDICT is the Irish Cancer Society Collaborative Cancer Research Centre where the recent study was conducted. Researchers identified a drug called APR-246 that can prevent the growth of certain cancer cells.
APR-246 Can Mean New Hope for Breast Cancer Patients
Results of the study were published last year in the International Journal of Cancer. Naoise Synnott, the PhD student who performed the research, said she decided to focus her efforts on triple-negative breast cancer because of the lack of effective treatment for the disease.
Currently, chemotherapy is the only form of treatment available to patients with triple-negative breast cancer. Unfortunately, many of them don't respond, leaving them to suffer the side effects of chemotherapy with no positive outcome.
Approximately one in six cases of breast cancer worldwide is diagnosed as triple-negative. The next step with APR-246 is conducting clinical trials to evaluate real-life results.
Is Immunotherapy for Cancer Right for You?
For decades, Issels® has been in the forefront of cutting-edge immunotherapy for cancer treatments. Contact us for testimonials from patients we have successfully treated for breast cancer, leukemia and other forms.